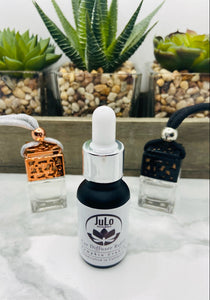 How to use our Refills
Shake refill bottle well before opening
Remover diffuser lid 
Use supplied dropper pipette to transfer oil into the diffuser
Wash hands immediately if the oil has gotten on them
Wipe up any spillage ASAP to avoid staining
Put dropper pipette back into the refill bottle and close tightly to prevent leaking
Place diffuser lid back onto the diffuser bottle, shake side to side to moisten the diffusing wood, hang and enjoy.
JuLo's luxurious design and superior quality will impress any and all soy candle lovers. Our hand-poured small-batch candles, sprays, and diffusers are homemade right here in California, USA and make great gifts for her, or just as stunning everyday aesthetic candles for your home.